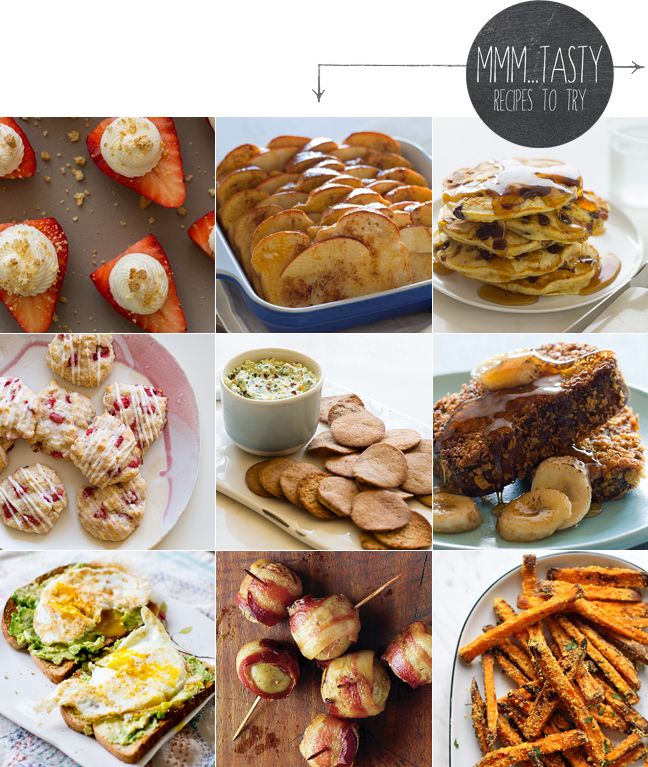 One of my favorite things about Pinterest is collecting recipes...there are sooo many good ones out there! It's amazing. So many meals, treats and drinks I would never have known about or thought to conjure up myself.
Here are 9 recipes I have my eyes on...
Deviled Hearts
//
Baked Apple Cinnamon French Toast
//
Chocolate Chip Bacon & Orange Kissed Pancakes
//
Strawberry Shortcake Cookies
//
Kale & Artichoke Dip
//
Banana Bread French Toast
//
Avocado & Egg Toast
//
Bacon Wrapped Potato Bites
//
Crispy Cornmeal Sweet Potato Fries
Looks tasty huh?
>>>M