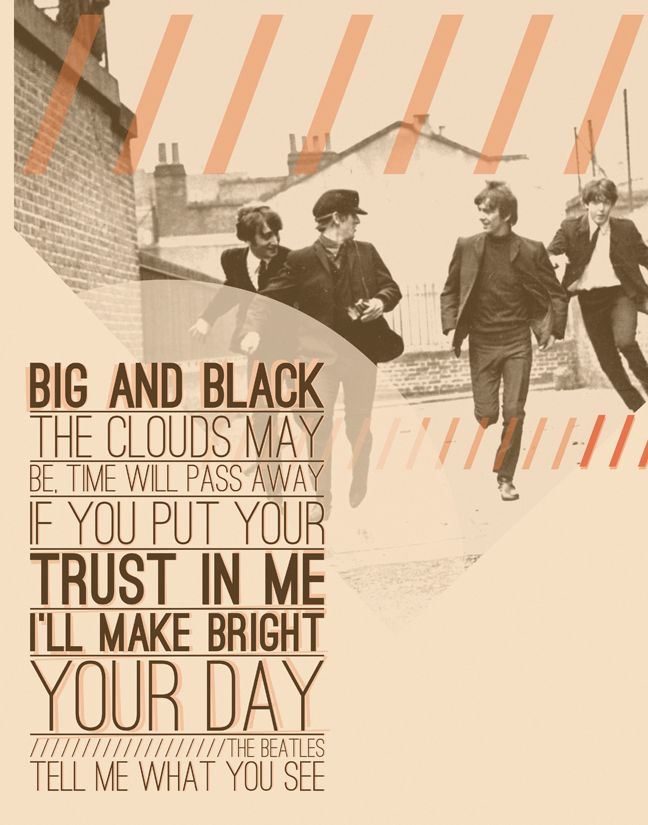 LOOKY LOOKY. I made a Beatles lyrics poster for you!
Yesterday on our drive to Germany, we had my ipod on shuffle and the Beatles song
Tell Me What You See
came on
.
I really liked these lines of the song and wanted to make a poster for myself with those lyrics. I thought I would make it a free download as well.
Download 11x14 poster
HERE
, enjoy!
Let me know if you downloaded it! I would love to know if you did.
>>>M