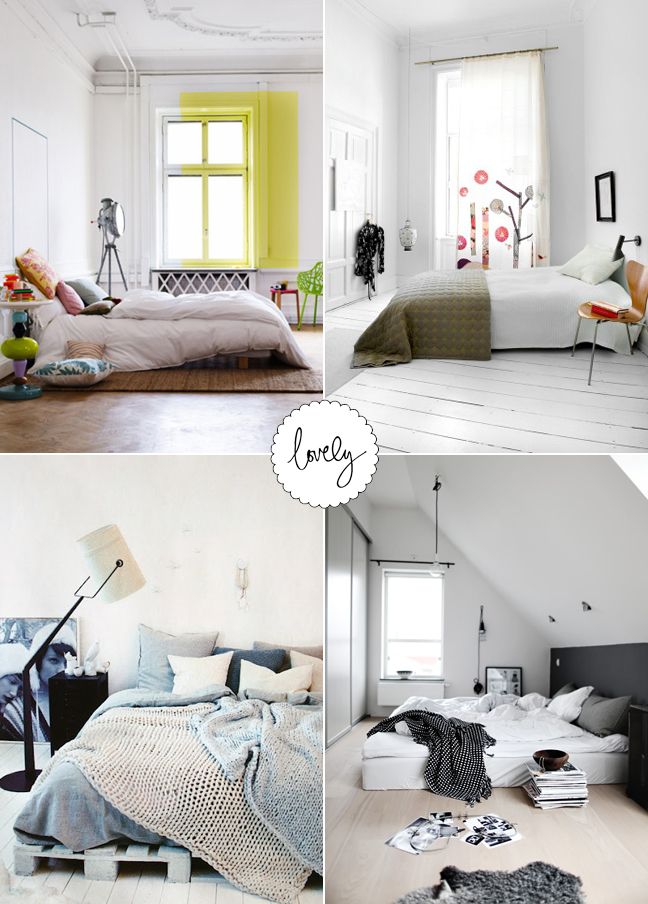 Not necessarily by choice, but we don't use a bed frame. We have one, it just doesn't fit in our bedroom. Ha. Which is a tip if you are ever living in a small apt...forgo the frame.
We used it when we lived in the house, but now have it down in storage. It was used it in the back room when family came last year to stay with us.
However, I love it. I love not having a bed frame. I think I would do it again, by choice.
Space::
1
|
2
|
3
|
4
Inspiring spaces::
1
|
2
|
3
|
4
|
5
|
6
|
7
|
8
|
9
>>>M