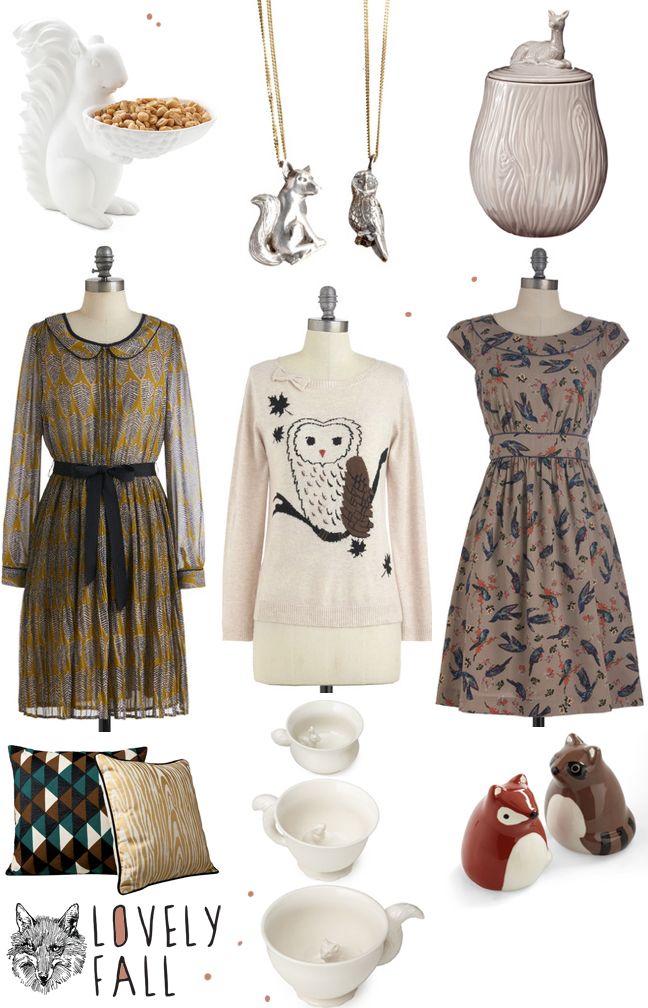 I rearranged the decor in our living room to make way for our Fall decor. I love everything that Fall brings. I am a big believer of all things{well if they are designed well} owl, deer, wood grain, and all forest critters for Fall{which by the way was
our wedding theme
}. Actually, I have deer and owls up all year round. I love surrounding myself with browns, dark greens and gold this time of year.
I
know
it just barely turned September but as soon as September 1st hits, Summer is over for me and Fall is here. I grew up in a home where my mom would decorate for each holiday and time of year. Faux leaves were pulled out, then Halloween decorations, Halloween colored twinkling lights stretched across the entry room table and fireplace, then when it came time Halloween was packed away to make room for Thanksgiving decor. You could just
feel
the changing of the months and the build up to Christmas.
How do you decorate for Fall? Are you giddy for Fall??
I love love all of the above.
Squirrel Bowl
|
Fox/Owl Necklaces
|
Deer Canister
|
Leaf Dress
Owl Sweater
|
Bird Dress
|
Pillows
|
Bunny/Squirrel/Fox Mugs
|
Fox/Raccoon Shakers
>>>M