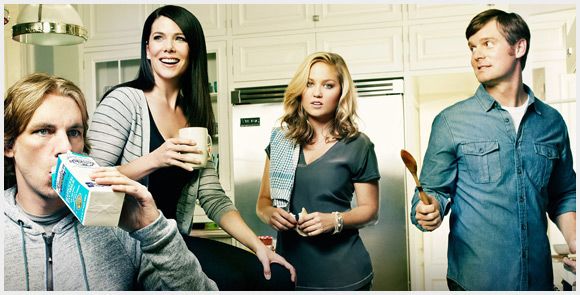 I love that September brings us new shows, don't you? You know I am a tv and movie gal...and one that waits desperately and only mildly patiently for the new season to arrive. I am so bummed that Sherlock doesn't start til Fall 2013 and sad that Downton doesn't start until Jan...however I think we have enough shows going on to fill our time.
Here are the shows I am most excited about...
america's next top model
just found out it started already! will catch up tonight when Jachen
is gone Home Teaching...although I am NOT a fan of when home viewers votes are in consideration...you know
how i feel about that
the office
sept 20, still loyal fan
parks and rec
sept 20
parenthood
sept two days ago! just watched the first episode, man so good. So hard to
watch an episode without crying at least once
downton abbey
jan 2013
ncis
sept 25
the mindy project
sept 25
modern family
sept 26
amazing race
sept 30, I have only ever watched this show on and off but this season I want
to watch the whole thing, I have randomly been feeling the urge to watch this show
any great show I am missing?
I will probably watch New Girl again...even though it's stupid, it sure can be funny.
ps. is anyone watching Covert Affairs?? Wow, what a season!
>>>M