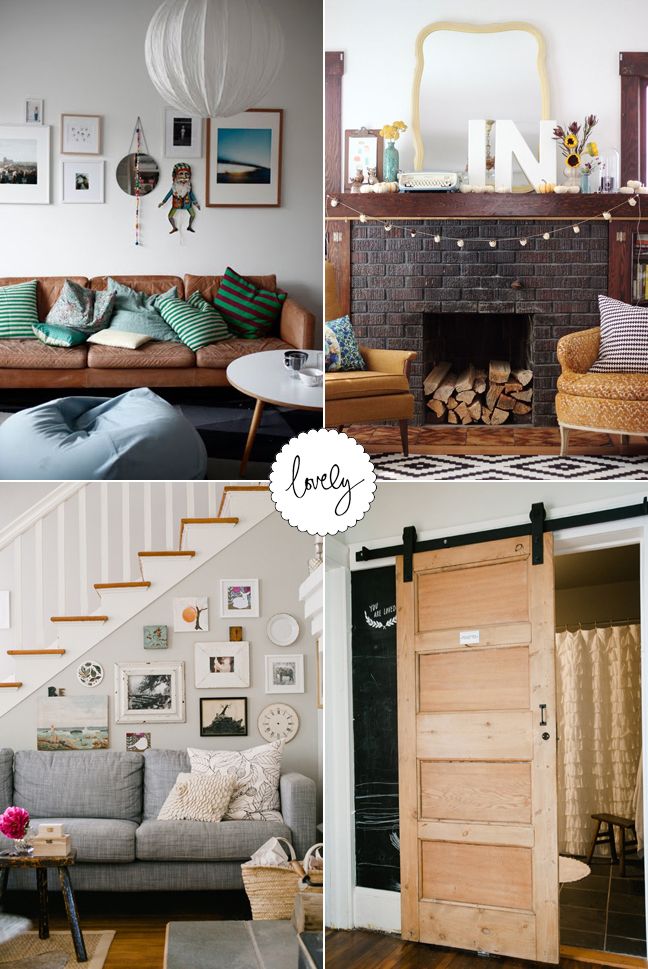 ::I just love that color of leather couch and I love the mix of green pillows on it...a simple, but
still well styled little room.
::I love that fireplace, mustard chairs and rug in the second picture. What a nice homey space.
::I love seeing our couch and pillow in other peoples homes, it's fun. I think when we move back to the States I will probably get that grey couch again, but NOT that black and white leave pillow...ours is like scary yellow looking now. Love the mix of art on the stair wall as well.
::I LOVEVE sliding doors like the last picture...I would love to have an element in my home like
that one day.
Space::
1
|
2
|
3
|
4
Inspiring spaces::
1
>>>M