Day 9 Saturday//
The plan was in the morning to ride up to the Santis Mountain on a gondola, but the sky was full of clouds and rain so we had to skip riding up. Darn it. We took my parents on a beautiful drive, bought some yummy pastries at a bakery my dad spotted, more driving then had a picnic lunch in the car on the Santis mountain base because it was raining out. It was quite exciting.
The weather cleared just in time for us to walk around Appenzell. I love Appenzell, there isn't much to it but I love it for what it is. Finally my mom was able to pick out a gnome she has been wanting for months, she has a small gnome collection in her yard. We ate gelato, a must, and then made our way to the Appenzeller cheese factory. After the factory we went on another lovely drive thru the hills.
Enjoy some of the pictures from our day...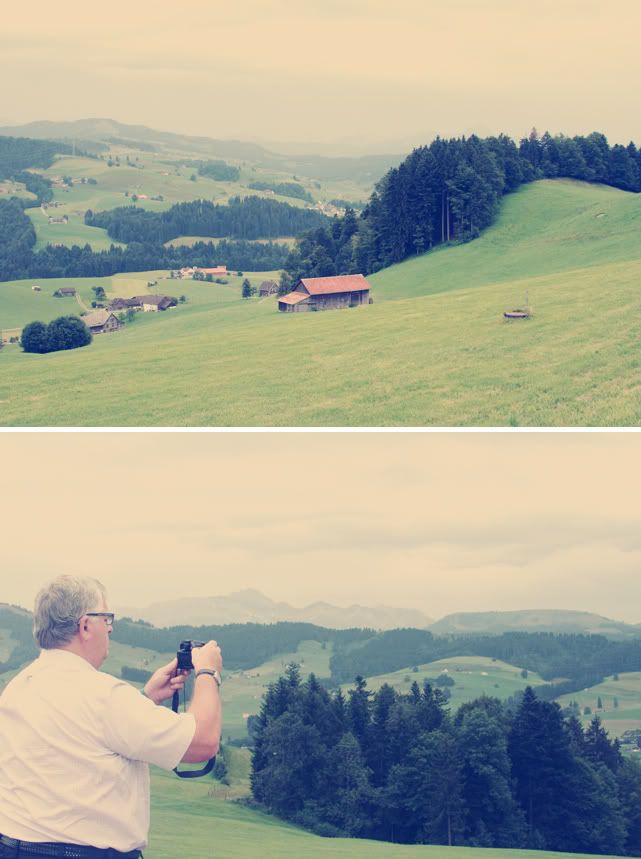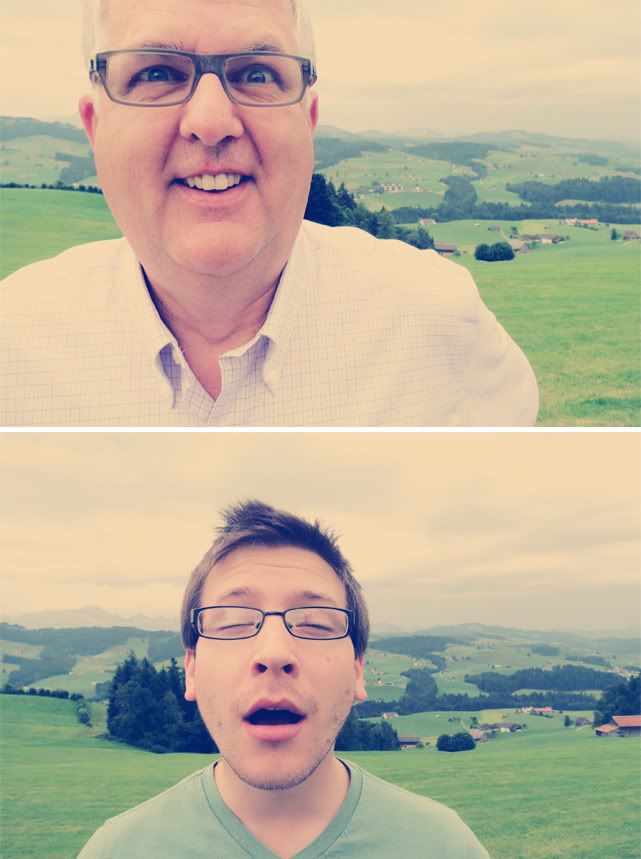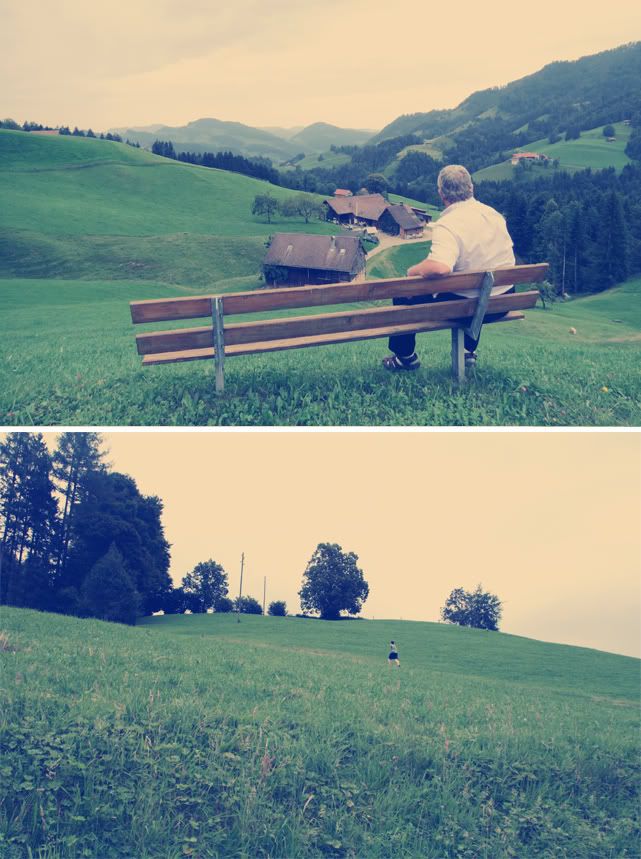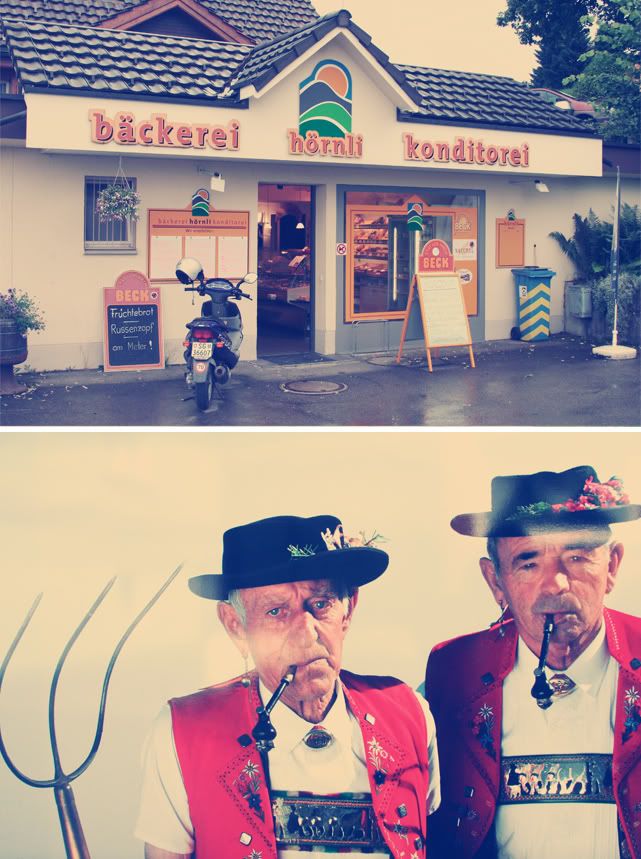 In
Appenzell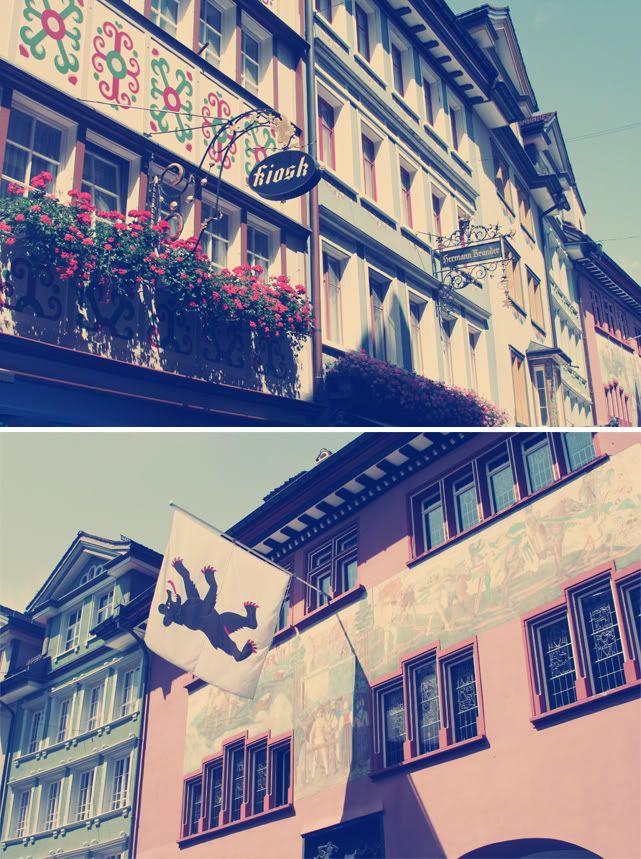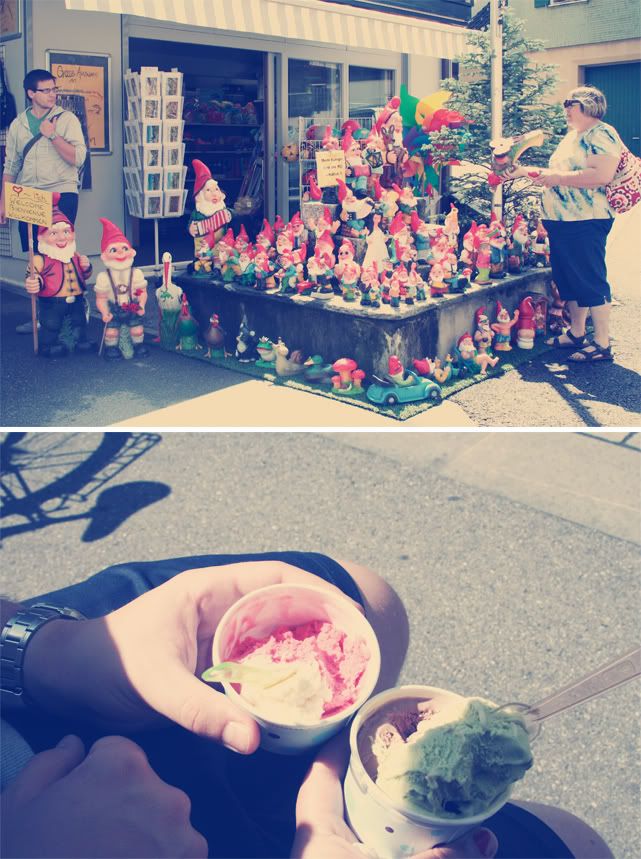 Appenzeller cheese factory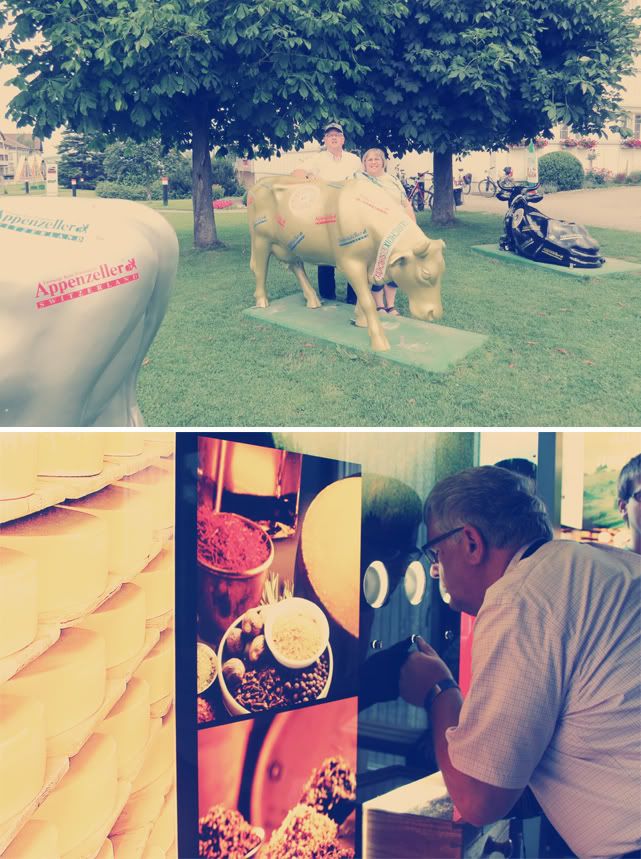 Day
1&2
|
3&4
|
5
|
6
|
6
|
7
|
8