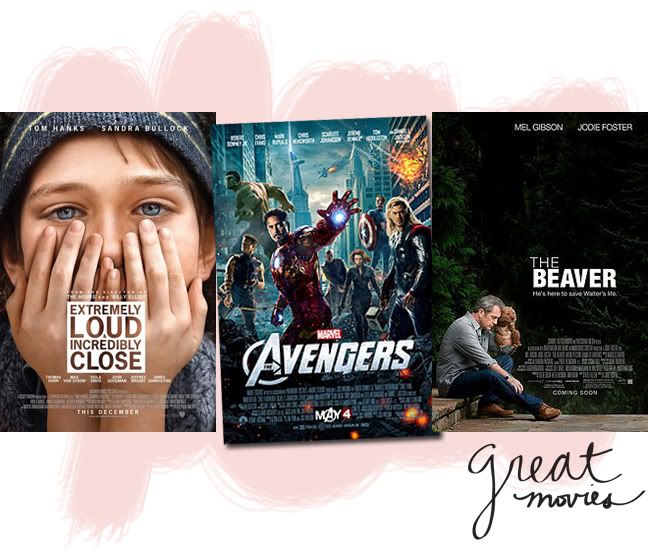 Have you seen these yet?
Extremely Loud and Incredibly Close
//Superb. Heartwarming, sad and such a beautiful movie.
The Avengers
//Is already out here in Switzerland. OH MY it is SOOO amazing. When it first started I had the feeling it was going to be disappointing...I WAS WRONG. I loved the character developments, the action was perfect, the camera work amazing and the humor spot on. SOO great. Goosebumps just thinking about it.
The Beaver
//Before I watched this I thought it would be more of a comedy, but it's a pretty serious drama. It was amazing and oh man that Mel Gibson...he is great. It is gritty and "real"
Must see all of these, now! Other recent watchings,
here
. More movies,
here
.