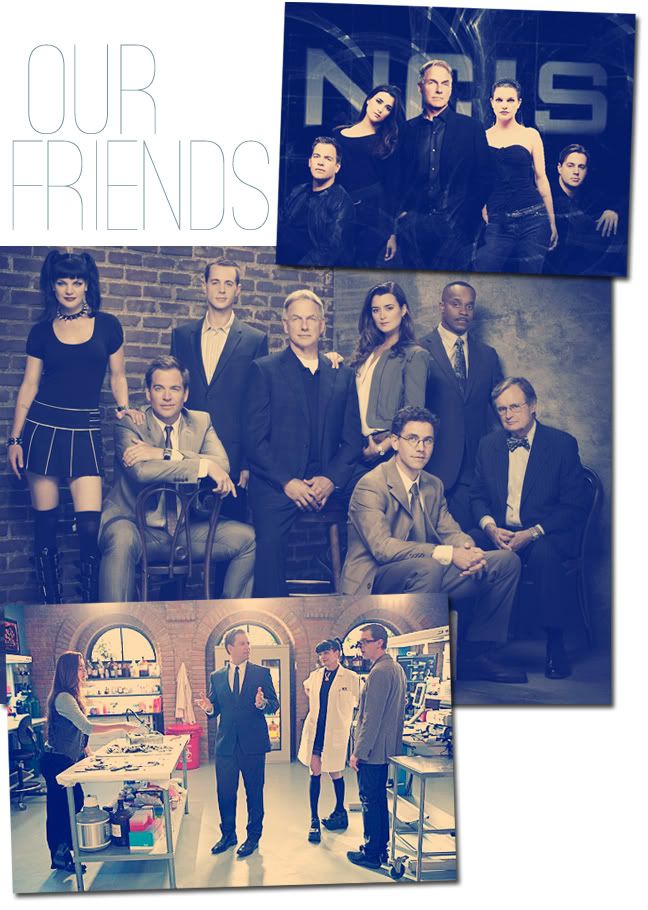 We love NCIS over at this house, big time.
I watched NCIS back at home when I lived with my parents, it was our favorite show and was on quite often. Jachen watched some throughout the years too and liked it. This summer I got a chance to borrow from a friend the first 6 seasons on dvd and Jachen and I decided to watch them from episode one in order all the way through. That took us a while. Season 7&8 we downloaded online and we are finally caught up to current episodes of season 9 which we watch online. Actually, we still have to watch the new episode from this week. We have been watching it religiously and we feel like the characters are our friends. Really. We are nutso. I have had my fair share of dreams about Very Special Agent Tony Dinozzo, Gibbs and McGee. We are obsessed in a healthy way, of course. If the five main characters were real people I would want to be their friend especially Abby who is a very cool eccentric scientist. I just love the dynamics of the characters, their interactions with one another and how great and funny they all are.
Can't wait to watch this week's episode!
Do you watch it?