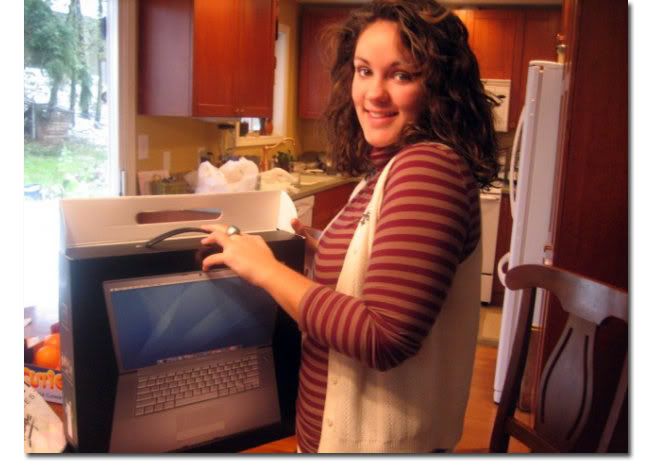 I have had something wrong with my Macbook Pro time after time...ever since I got it 4 years ago. Right now, my charger isn't charging my laptop, so I might be off my laptop until I can get it to charge or replace the charger. I have only had this charger for 6 months, so it should still be working. We are in search for the receipt...we have been really good about keeping a jar of receipts so we better have saved that one. Recently, I have had a few other problems with my laptop...I tell ya, it is on the fritz. I can feel that soon, death will become her.
Luckily, I have my Ipod to still be able to check emails, but I can't blog on my Ipod. So if you see me blogging after this, you know I am having charging success.
Well gotta end this before my laptop dies.
Ohh now my computer is charging...it likes to do that...the charger will randomly charge. There is no consistancy to when it will charge.
Actually, I wouldn't be surprised if my laptop just needs a real good cleaning.
THIS JUST IN...I found the receipt and my charger has a 12 month guarantee. Hopefully the charger IS the problem.