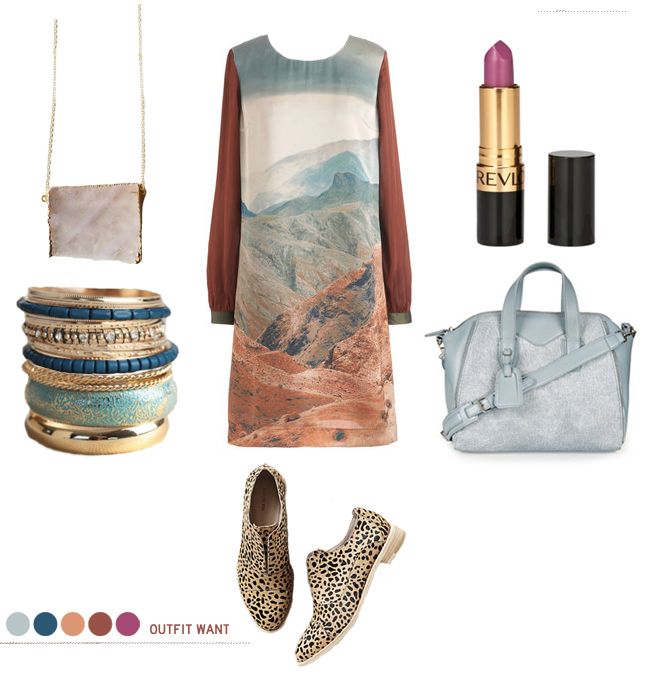 LOVE. Get on me. This outfit is so me. I know this outfit looks a little Fall{which I love}, but I def think it can work for Summer and every season really. {another favorite dress outfit that works for every season
HERE
}
Berry Haute is my favorite lipstick color from Revlon. It's the perfect berry color.
4 reasons I love this dress...1. the colors are a dream 2. it's modest 3. I love how the back is the solid brown that the sleeves are 4. duh. it's a photograph as well as if it wasn't a photograph it's still an amazing print/composition for a dress...so gorgeous either way.
I desperately need a pair of spotted oxfords. It's a must.
Necklace
|Bangles
1
/
2
|
Dress
|
Oxfords
|
Berry Haute Lipstick
|
Bag
>>>M