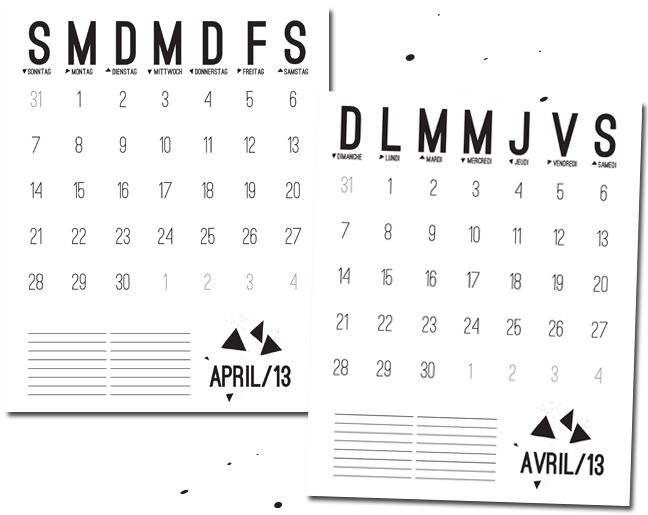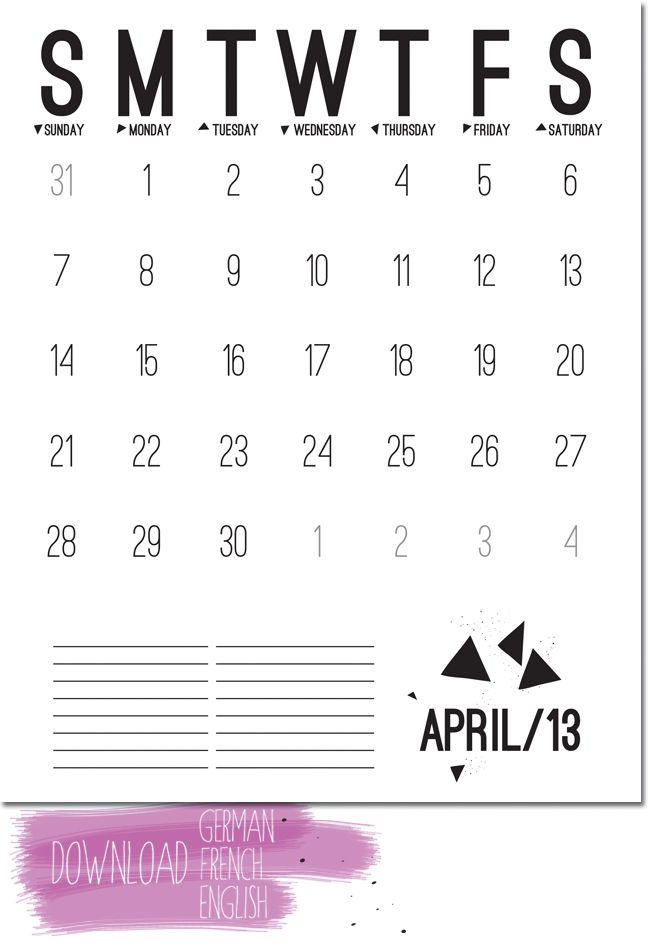 Happy APRIL!! So excited April is finally here...one month closer to moving to the States!, get to see my dad a week from today!, also, this is our wedding anniversary month! Good things are to come.
Download whichever 8x10 calendar you would like
German|
French
|
English
Enjoy! I hope you can fill your calendar with happy events.
Sorry I got this calendar out late{ish}
>>>M