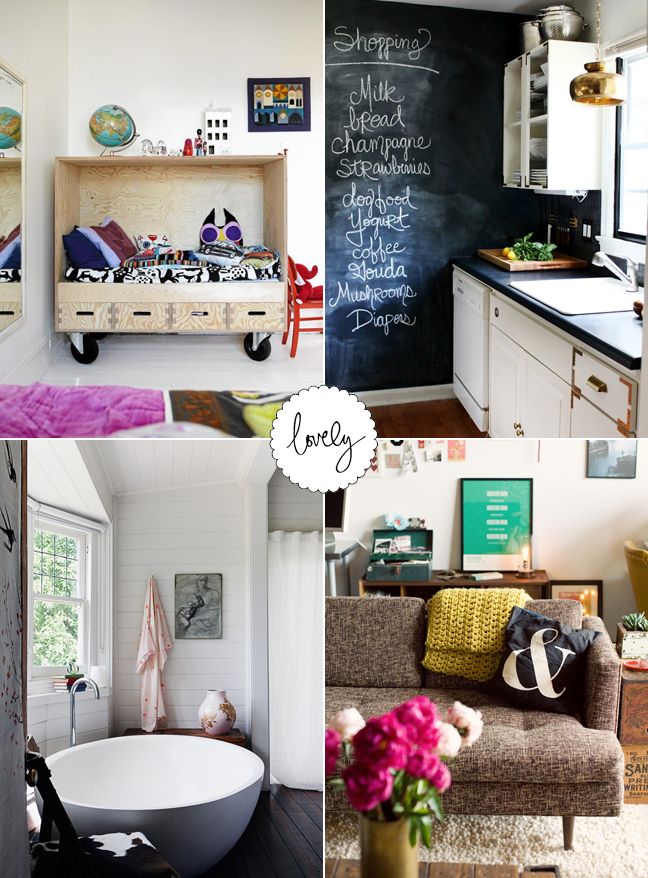 ::Love the box children's bed. Not sure if I like the wheels on the bottom, seems scary....well unless there are locks on them.
::LOVE the chalkboard wall, so fun to write a grocery list on. Also love the white cabinets, black countertop and gold influences.
::Wowza, love love love that huge bowl bathtub. Want it. Wouldn't you love stay in there all day reading a book.
::Want that couch and love the color influences in the room.
Space::
1
|
2
|
3
|
4
Inspiring spaces::
1
|
2
|
3
>>>M