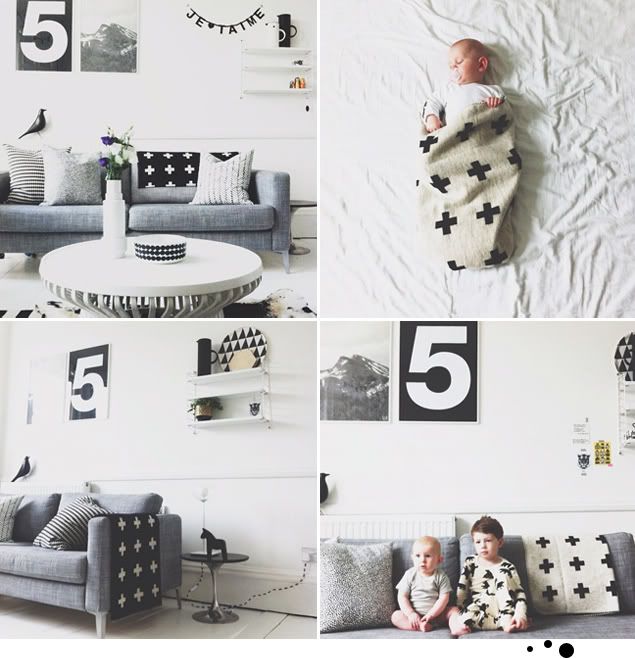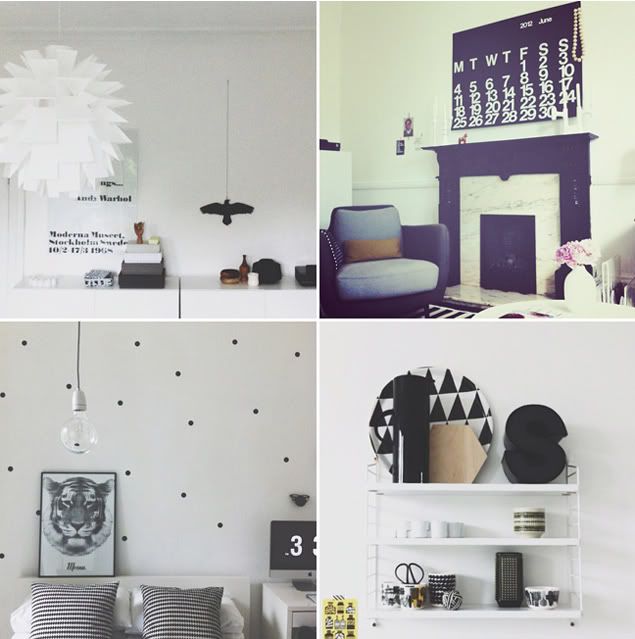 I am in LOVE with...
1. all the black and white!! The black and white details and pieces in her home are a dream.
A serious dream.
2. her Instagram photos, see more of them
here
. You will want to see more.
3. the big wall calendar that's above her fireplace...I don't know the name of this calendar style but I have loved it forever. I nannied at a house once where they had a calendar in that style that took up the whole wall. It was amazing.
4. her Swiss Cross blankets. I MUST have a Swiss cross blanket one day. MUST.
>>>M