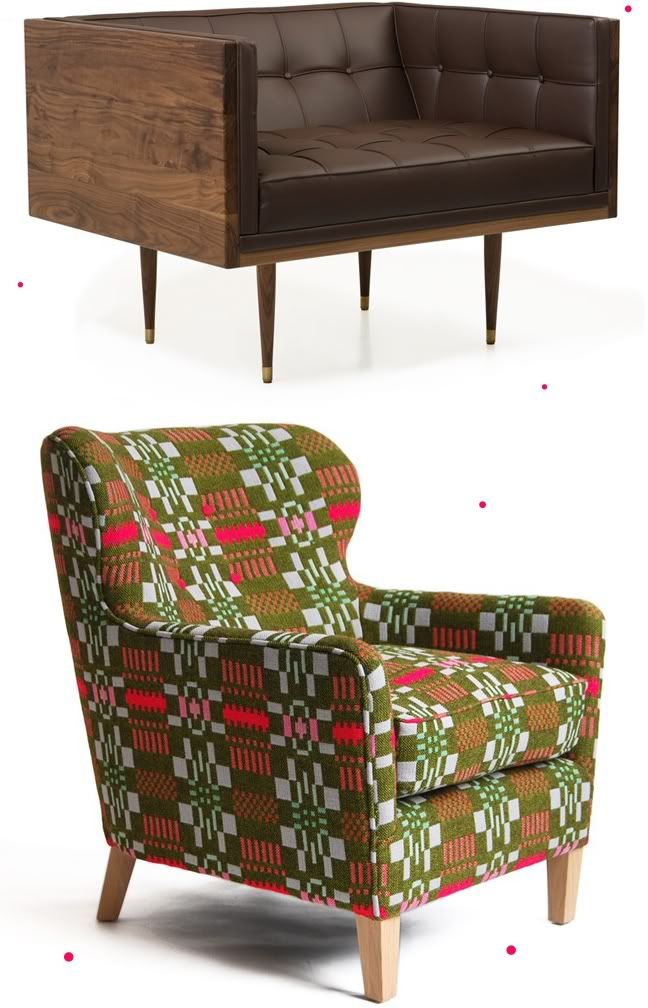 AHH, I am kinda freaking out right now. I am in major LOVE with both these chairs. Can I please have them?! I don't think you can find a cooler wood and leather chair combo. OH MY. And that Eadie armchair with Donna Wilson fabric?!! Remember,
here
, when I posted about Donna Wilson's pillows? Man if I ever have thousands and thousands to spend on chairs...I know which two chairs I am getting.
I sure love a good chair.
Box Sofa Armchair
|
Eadie Armchair
>>>M