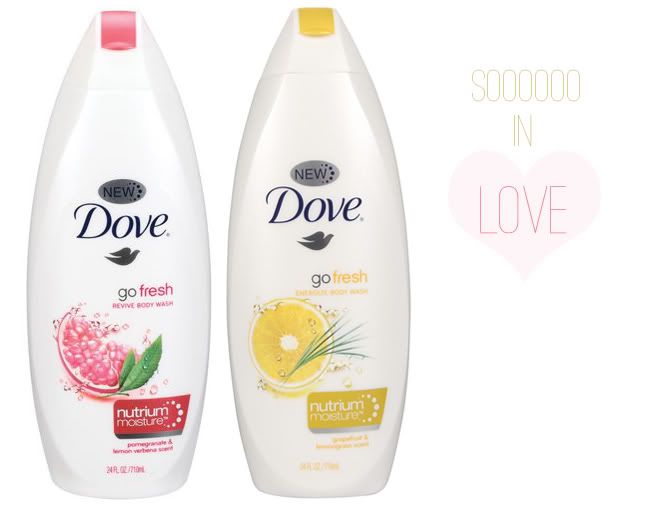 I am seriously in love with these body washes.
I have mentioned the grapefruit lemongrass,
here
and I am here to say it is still a favorite. I showered this morning and it's now after 7pm and I can still smell the delicious grapefruit lemongrass on my skin. The pomegranate lemon verbena is a new scent to me, however I have been using the
Dove scent deodorant
for a few years. They sell both here in Switzy, LUCKY me, and I couldn't be more happy about that. Especially since my all time favorite I can't buy here...which is the
Cherry blossom shower gel
...why oh why is there no Bath and Body Works here!?
Really, run to the store and try them out!