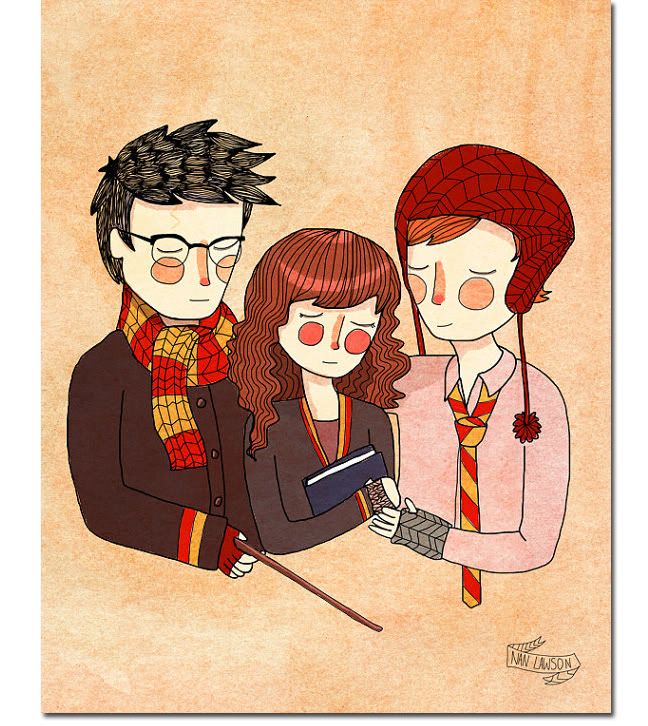 Yes, please.
Right now I am re-reading The Chamber of Secrets. Gosh, I sure love those books and I sure love
Nan Lawson's illustrations
. Right now in the book I am where Harry and Ron are about to go into the Forbidden Forest and meet up with Ron's favorite, Aragog the huge spider. After, I will read the third book which I have been dying to re-read. I know that, that one was my favorite, but I can't remember why so I need to find out why. I am also liking this Ron Swanson print,
here
. Some more great HP art
here
and more of my pals
here
.