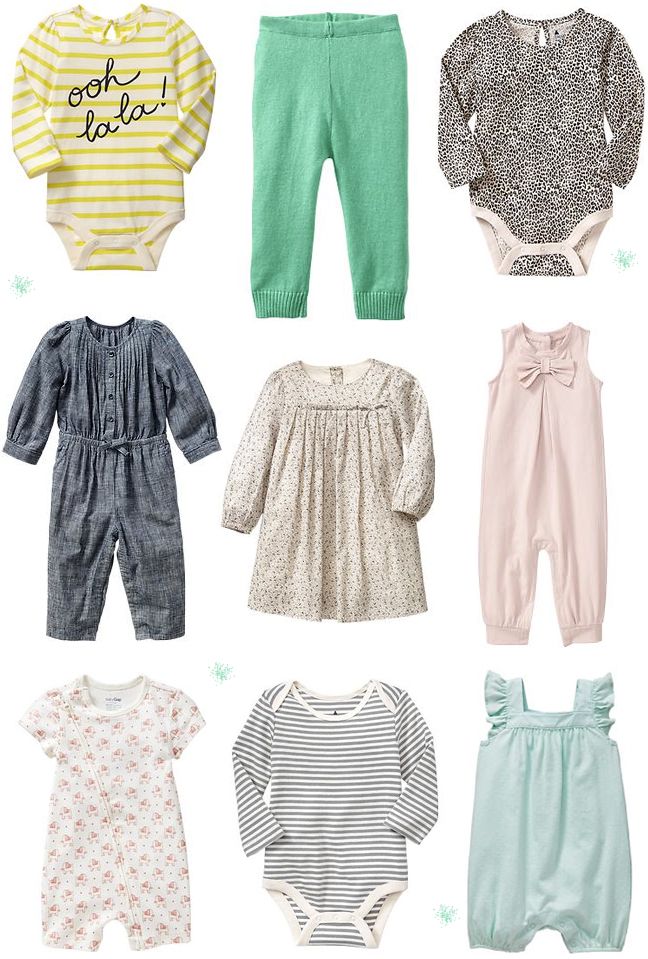 I am addicted to
Baby Gap
. I have severrralll pieces from there already and I am not even pregnant! You just can't beat their sales. They constantly have 35% to 40% off online as well as similar sales in the store. Baby Gap is the best way to go for a simple, sweet baby style without paying way too much money. Trust me, I know my baby stores and brands. As well as they have sooo many gender neutral pieces...can't beat that!
I LOVE these baby girl pieces, however, I think together as a group they look sooo girly...which I am not a huge fan of. But each piece separately have a toned down girl feel without screaming "cheesy girly".
My sister got that "ooh la la!" onesie at her baby shower and I am soo jealous. I am in love with that phrase. I am almost tempted to get me one even though I plan on having a baby boy first. :) ha.
>>>M