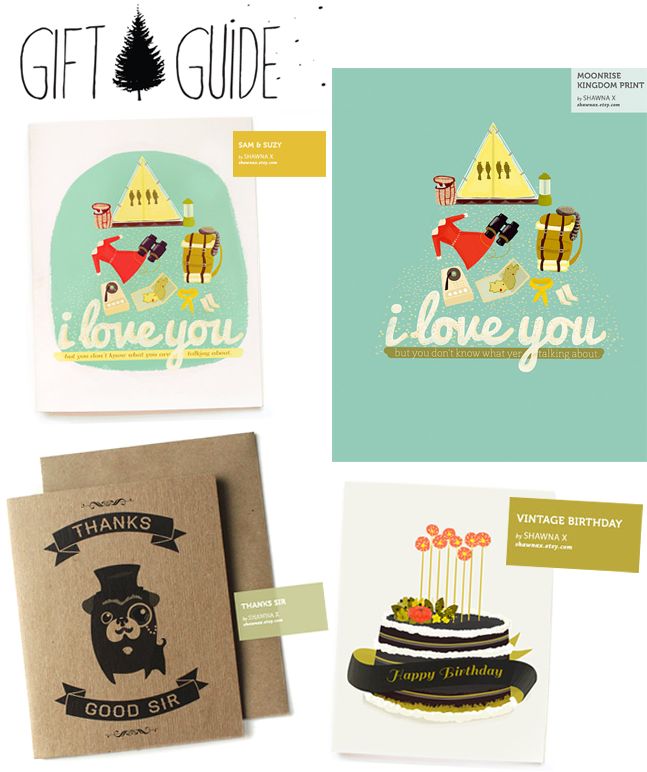 A great thing about blogging in November is getting to share Fall, Thanksgiving and Christmas goodies right after each other...all my favorite things.
One thing I love gifting and getting is cards and there are some great cards at
Shawna X
. I also LOVE this Moonrise Kingdom print from the shop, I loved that line from the movie.
Gift Guide//
1
|
2
>>>M