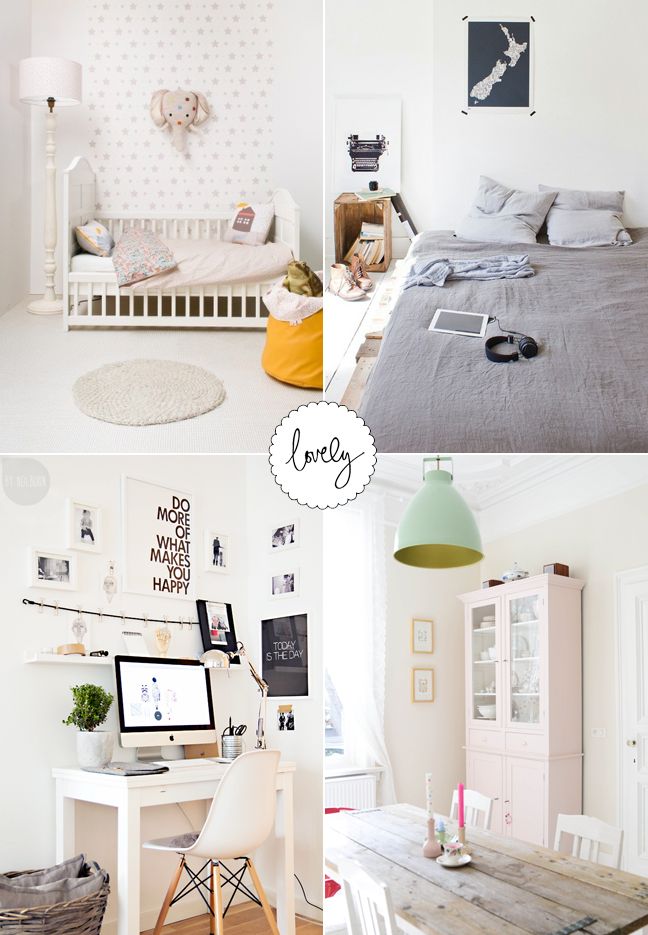 Pretty, pretty.
::Love the sweet little girls room. Darling bed and bedding.
::Love the grey bedding, the lack of bed frame and the simple crate side table.
::Great little office nook. I love the black and white art filling the nook.
::LOVE the baby pink cabinet. Love the wood table top and white chairs.
Space::
1
|
2
|
3
|
4