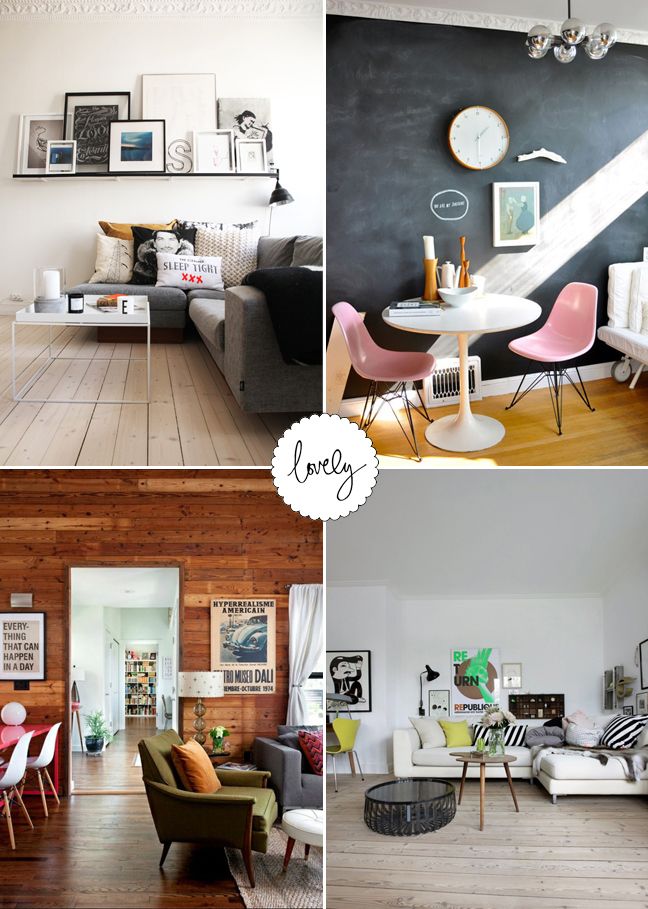 There are soo many inspiring spaces floating around these days and it can be kinda overwhelming...at least for me. Not necessarily a bad kind of overwhelming though. Images of beautiful spaces being office, kitchen, dining room, bedroom etc...are my favorite images to collect. It's always fun to picture and plan a future home.
When we move to the States we will be purchasing everything new and starting with absolutely nothing. It sucks, but it is also exciting to think of having a fresh start. It will be very very interesting to see what happens and how our life is going to be starting over with every aspect not just with our home. It's scary, but we are hopeful.
Basically you will be seeing a lot more inspiring spaces and decor around these parts.
Hope you don't mind!
Space
1
|
2
|
3
|
4
>>>M