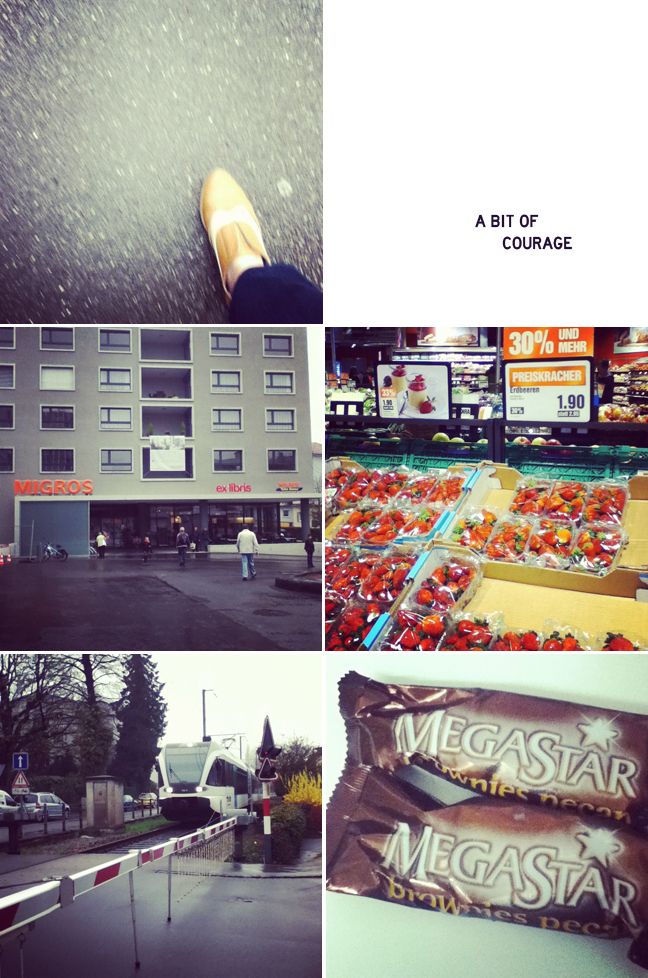 I don't know if it's a fear or something I am scared of or a worry or me just being nervous, but
which ever description it is...I highly am ________[fill in the blank with one of the above]
about going shopping by myself. Well, I think it feels like something I am just nervous about. I am nervous that someone is going to talk to me or ask me something in German and I won't know what
to do/say. For some reason I feel this possibility will embarrass me and put me in an awkward
position. I am afraid of the cashier telling me something that I need to know and I won't know
what she is saying. I am a worry wart and I make myself nervous for things.
The last time I went shopping by myself in Switzerland was when I was an Aupair which
was a couple years ago...until today. The stores closed early today because of the holiday
weekend and we had planned on going shopping after Jachen got off work. Jachen suggested
I go by myself before it closed because he really wanted some ice cream tonight. My first
reaction was no. But then I found some courage, told myself it would be fine and went
out in the misty rain to Migros. I wanted to surprise my Jachen with our favorite ice cream
bars that he had been craving all week. So, I went brave.
There were lots of people out at 14:30 all doing their shopping before the stores closed.
I brought our very tall rainbow umbrella incase it started to really rain on my way home.
I accidentally gently hit an old lady with it at Migros while I was picking out strawberries
that were on sale. I then picked out two avocados, two donuts, one of Jachen's favorite
cookies, and 4 Megastar brownie pecan ice cream bars. I made it out of there with only
having to say "Grüezi" back to the cashier. Phew. I was worried I would have to say
"Ich spreche nur Englisch" in my pitiful German accent. I headed home, had to wait
for the train to pass to get to our street, and felt happy that I was able to find courage
for this silly ________of mine.